Looking for a cheaper, reliable TeamViewer alternative that would meet your needs for remote support? With its advanced feature set, affordable pricing, flexible licensing and ease of use, Techinline FixMe.IT might be just the right fit.
Here's how you can benefit from switching to FixMe.IT, a remote desktop application that's used and trusted by thousands of businesses worldwide.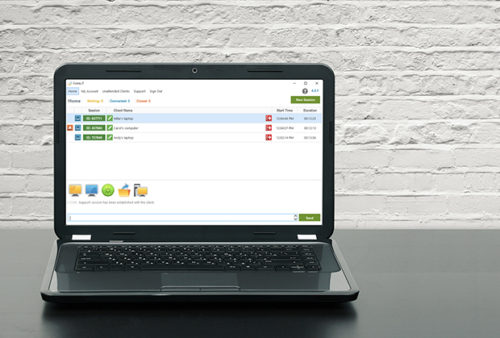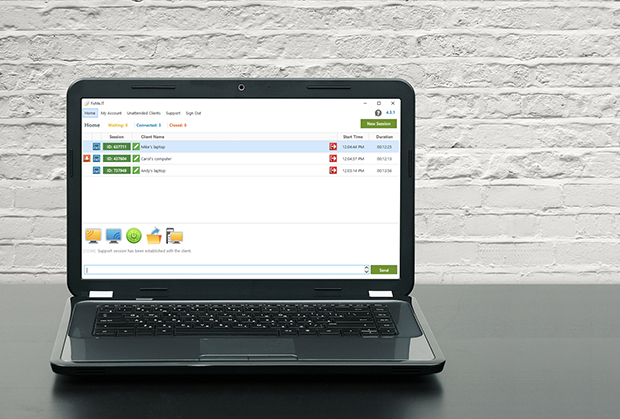 High performance at a lower price
FixMe.IT delivers unlimited on-demand concurrent support sessions, unattended remote access, extensive branding capabilities, multi-monitor navigation, session recording and reporting, and much more within a single tool.
On top of that, you can enjoy all of its features for less than $1 per day.
In short, FixMe.IT will allow you to support your clients the way you're used to and cut your IT spendings by more than half. No compromising on features or end user experience.
No upgrade costs
As a long-time business user of TeamViewer you've most probably gotten tired of regular upgrade charges. We know exactly how you feel, and that's why FixMe.IT is and always will be free of any upgrade costs.
All of our software updates run in the background, which means that you just need to choose a subscription plan that fits your budget, and that's it. No hidden fees. You'll always use the latest version of the product.
Choose your license & share with others
Choose what's best for your business, both in terms of budget and your average usage volume. You can either purchase an unlimited subscription or opt for a dedicated session bundle to provide ad-hoc remote support to customers, family, or friends.
A FixMe.IT license can only be used by a single user at a given time, however, it's not tied to any specific machine or technician. This means you can share your license with a colleague while being on vacation or traveling without the need to purchase another subscription.
Easy instant connection
The FixMe.IT remote desktop tool is fast and easy to use on both ends: you can connect to any customer in just seconds, and vice versa. Besides that, it doesn't matter whether your client is located behind firewall, proxy, or NAT – FixMe.IT guarantees highly stable remote desktop connection in any environment.
Secure & reliable solution for SMBs
Having doubts about TeamViewer after the last year's major password leak? Any large vendor that has millions of free accounts could experience that.
FixMe.IT has been designed with SMBs' needs in mind, and that's why it will provide you with the security, resilience and customer support your business requires. You can learn more about FixMe.IT's security features here.
Already considering our app as a possible TeamViewer alternative? Find out more about FixMe.IT on our website, see what our customers are saying, or contact us directly for quotes or any additional information. And be sure to register for a fully-featured trial by clicking on the button below (it's free!).