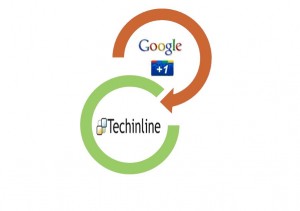 Google has just released its new social utility – the Google +1 button.
The +1 button lets your share recommendations and can serve as an "advice button" for your personal Google network.
Each time you click the +1 button, you're highlighting helpful and interesting things that you've personally found across the web. The list of your +1's is displayed in your public Google profile, and may either be shared with your contacts or hidden for personal use.
If you share your +1's with contacts, your connections will include people in your Gmail, MyContacts groups, Google +1 Circles, and whoever you're  following in Google Reader and Google Buzz. It would be great if Google makes an effort to evolve the "+1" into a future measuring parameter for ranking various websites based on their popularity.
Since Techinline has also added a Google +1 button onto its website, we welcome all members of our community to take advantage of this neat tool and introduce members of your Google network to the Techinline service by clicking the +1 button found at the bottom of Techinline's homepage. We appreciate your effort in popularizing the Techinline service, and hope that others will also find Techinline as a potentially valuable solution for their personal or business needs!
Register now for a fully featured 15-day free trial of Techinline